Posted on March 5 2022 at 18:24
The Moderator of the General Assembly of the Church of Scotland is encouraging people to donate to charities supporting refugees from Ukraine. More than a million people have fled the conflict and have crossed borders to reach surrounding countries.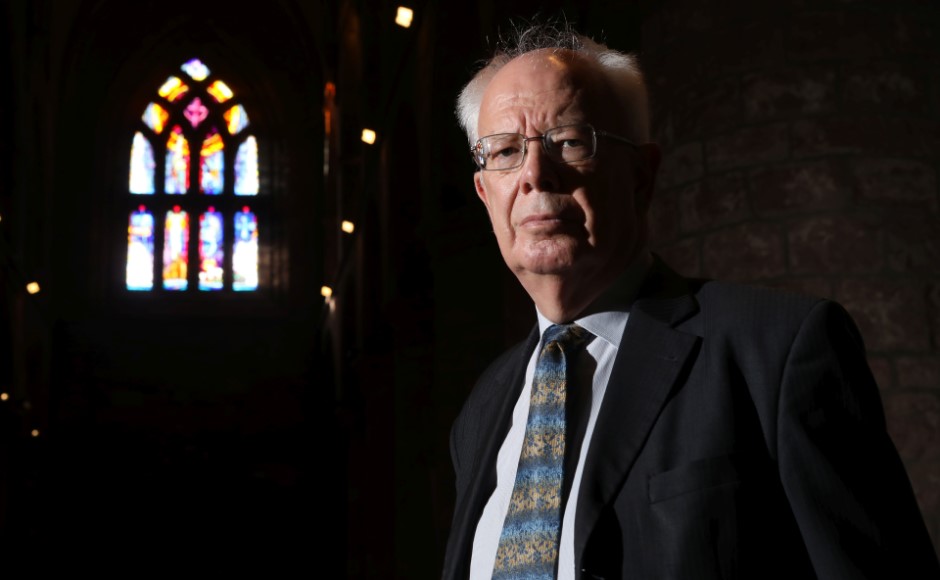 "Across the world, people are asking how they can best support the millions of people whose lives have been torn apart by the attack on Ukraine," Lord Wallace said.
"The Church of Scotland, locally and nationally, has been working to support all those affected by the war through prayer, by reaching out to churches in the region, through supporting our partners in the Hungarian Reformed Church Aid emergency response along with charities working in neighbouring countries. We are also urging the UK Government to remove all barriers for refugees seeking sanctuary in our country.
"One of the best and most efficient ways to help is through making a financial donation to the Disasters Emergency Committee," he said.
"If you haven't yet donated, I encourage you to give to the DEC Ukraine appeal and support the work of aid organisations, including Christian Aid, which are working in countries receiving refugees from Ukraine.
"They need our help to welcome the desperate people who have fled for their lives and are now facing cold, hunger and a future filled with uncertainty and fear. Donating to the DEC appeal will ensure your help reaches the people who need it most."
The Disasters Emergency Committee (DEC) Ukraine Humanitarian Appeal will raise funds for member charities to urgently respond to the crisis and supply people fleeing the violence with shelter, food, water and medical support.